First light for this web site occurred on July 4, 1995, on sff.net. It was hand-coded in HTML 2.0. Later versions were composed in Microsoft Front Page and Dreamweaver. Satellite sites such as the St. Joe's Salt Lick and A Place Called Yorkship were hosted on comcast.net Personal Web Pages. In May 2009 the site moved to its own domain, alternities.com, hosted at GoDaddy. A Place Called Yorkship received its own domain at that time as well. In May 2016 the entire site was ported to WordPress.
The entire content of this web site, except where noted, is the creation of Michael Paul McDowell, who writes science fiction as Michael Kube-McDowell. Copyright © 1995-2017 – All Rights Reserved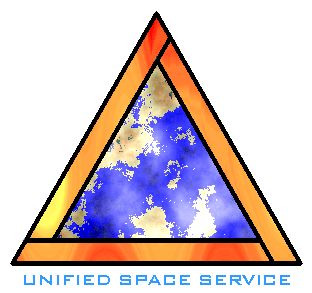 The contemporary insignia of the
Unified Space Service,
created by the Terran Government
in the wake of Second Contact.
Clicking on this symbol anywhere in this Web site
will return you to the home page.